5 Ways to Enhance Your Home Office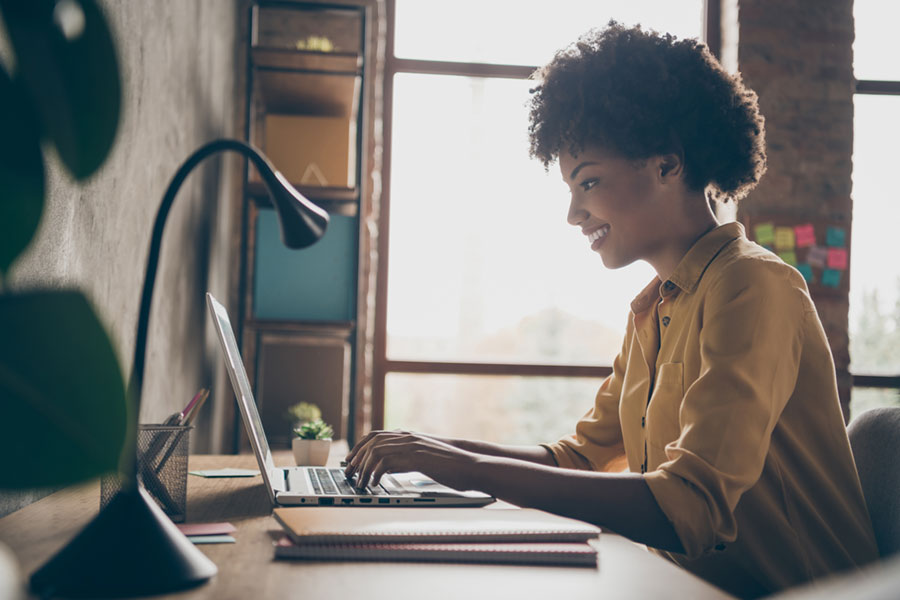 If there's a silver lining to the pandemic, it's that working from home has become more popular than ever. For many, working out of a home office is easier and less stressful than commuting to work.
But if you're not careful, your home workspace can become a mess. Keeping a clean office space is important to maintaining that relaxed, stress-free environment.
How do you keep the clutter from piling up while working remotely? Let's take a look at a few tips you can use to keep your workspace clean and organized.
How to Enhance Your Home Office
If you want to stay productive, you've got to keep a few things in mind. Your workspace needs to be comfortable, but you need to keep it free of distractions.
With that in mind, here are a few things to focus on when working.
Ergonomics, Ergonomics, Ergonomics
Keep ergonomics in mind.. Above all else, your workspace needs to be comfortable. It's worth the extra money to buy a chair with good back support. You're likely to spend most of your time over a desk, so good support is important.
Keep a Happy Atmosphere
Set a welcoming but unobtrusive atmosphere. You want your space to feel pleasant, but too much decoration can get distracting. Scent diffusers can help create a great atmosphere. Finding the best scents is a great way to keep a pleasant work environment.
Remember Your Lighting
Along the same lines, good lighting is key. Set up your workspace in a place with good natural lighting; it will help with your mood while working. Make sure to invest in a good lamp as well, for any late-night work.
Keep a Plant Nearby
Greenery has been shown to do wonders for stress and mood. A small desk plant in your workplace can help keep things bright and lively. You don't want something too big, but a small potted plant can help liven up a workspace.
Take Breaks for Exercise
Believe it or not, having a small space for exercise is a great idea. Working long hours over a desk can cause muscle aches, tension, and other issues. Having a yoga mat or some other option for a quick exercise break will help keep you feeling good and productive.
Beyond these changes to your space, make sure you have the proper equipment. Ergonomically designed keyboards will keep wrist fatigue at bay. An automated assistant, like a Google Home, can help you with small tasks.
Stay Productive While Working Remotely
Working from home can be a great option for many people. It can result in less stress and a more pleasant, productive atmosphere.
But if you're working remotely, you need to make sure your workspace is conducive to your job. Following these tips should help you make a space where you can be both relaxed and productive.
So keep these tips in mind when setting up your home office. With proper decoration, scents, and equipment, you can have a productive and comfortable home office.